If you are new to bLoyal and you are installing the bLoyal Suite App for the first time, please see the installation steps described in the following article:
If you are a current user of the bLoyal Suite App and you want to update your configuration, you can follow these steps.
1) Go to the Clover Home page and look for the bLoyal Suite App icon and click on it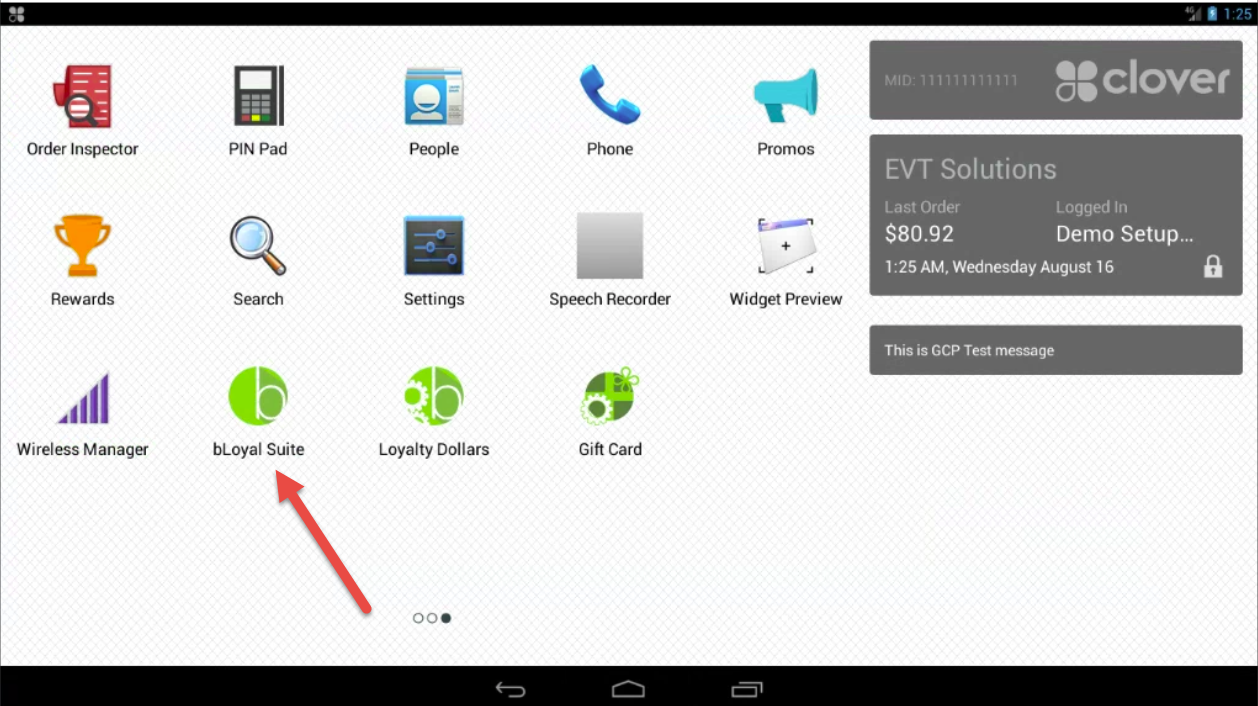 2) Click on the Settings gear on the upper right hand corner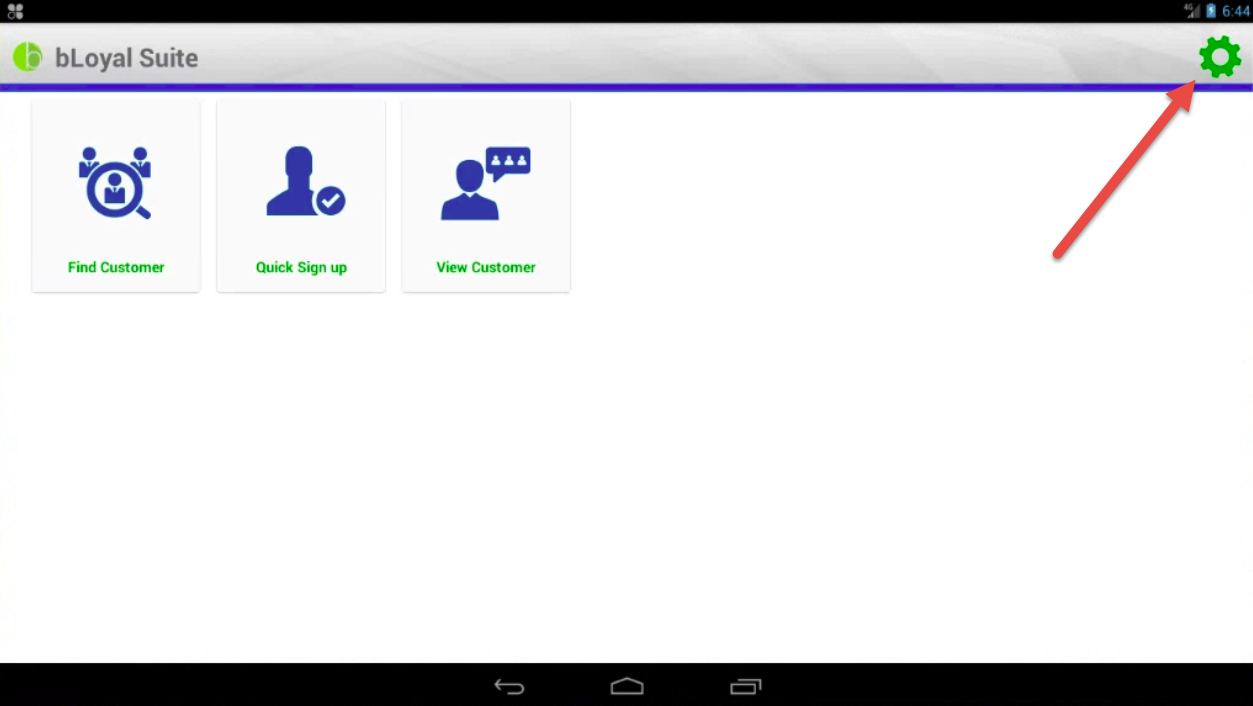 3) Scroll down to the System Settings link and click on it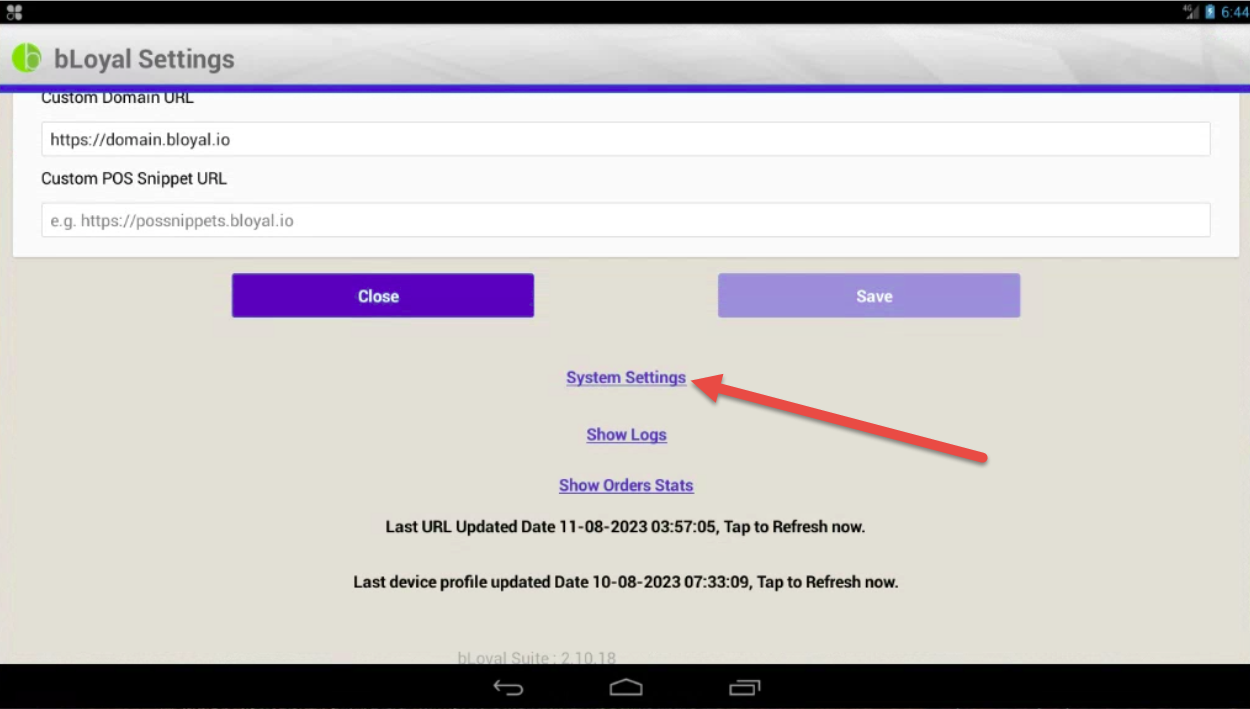 4) You will be able to turn on/off the different settings there. Below are the recommended scenarios:
All bLoyal screens on: This is ideal for a high-touch checkout flow (watch short video here). This configuration (screenshot below) will surface the following screens:

Main bLoyal Screen: This screen appears at the beginning of every transaction and is designed to remind Staff to ask customers to join your Loyalty Program and/or set a customer to the transaction from the start.
Loyalty Summary Screen: This is a pop-up that can be set to appear after clicking the "Pay" button and before getting to the tender screen. This will display what coupons and promotions are being applied and what loyalty will accrue. The purpose is to inform Staff and allow them to use the information to promote the benefits of Membership to your customers.
All bLoyal screens off: This is ideal for a fast checkout flow (watch short video here)
This configuration (screenshot below) will result in the Main Order Screen and the Loyalty Summary Screen to not surface. You can always get access to the Main Order Screen from the Tender Scree. This scenario is ideal for fast checkout scenarios with a low share of customers that are also Members.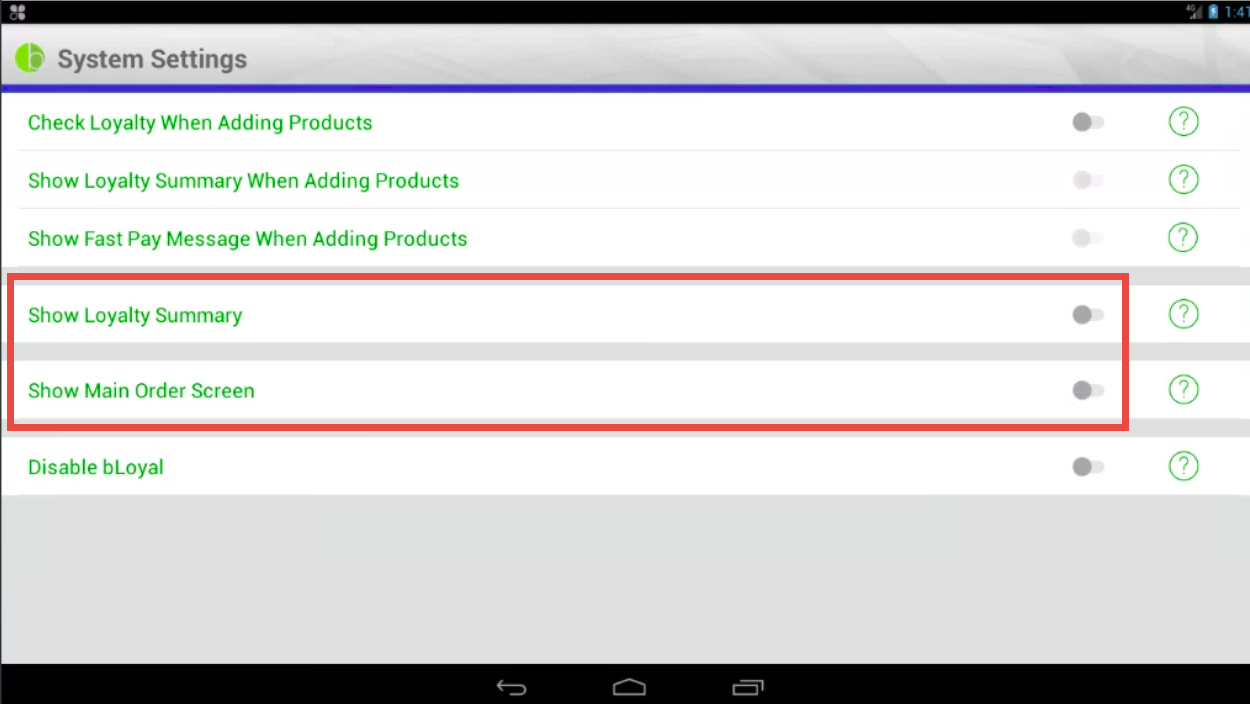 Mix & match: You can also mix & match y turning either of these screens on or off to better fit your desired register flow.