This guide outlines the step-by-step process for setting up bLoyal for Shopify.
1) You can find the bLoyal App in the Shopify Marketplace here.
When on the Shopify marketplace, click on the "Add app" button and log in to your Shopify store.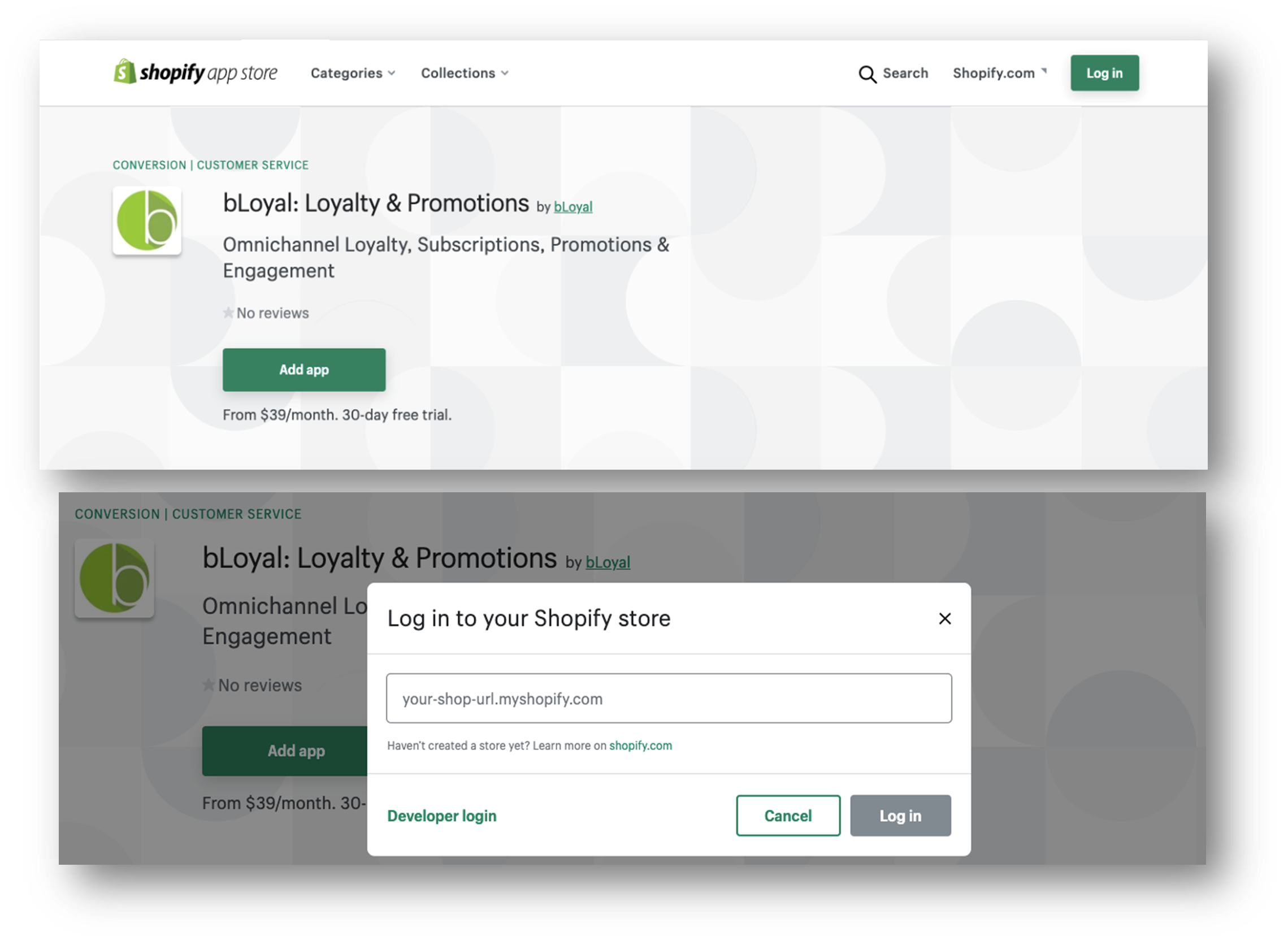 4) You will be redirected to the following screen. Select the appropriate edition. Depending on the type of promotions you are offering you can get started from the Free Plan or choose the Edition that better meets your needs.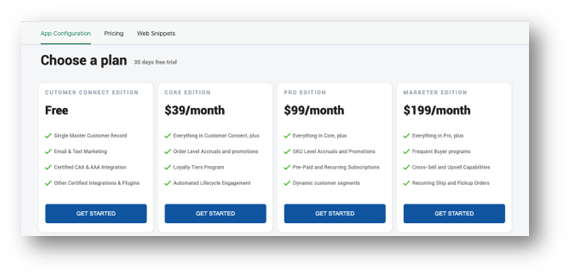 5) Once you select the edition, you will be redirected to your Shopify store where you will need to click on the "Activate Device" button to set-up and connect your bLoyal account.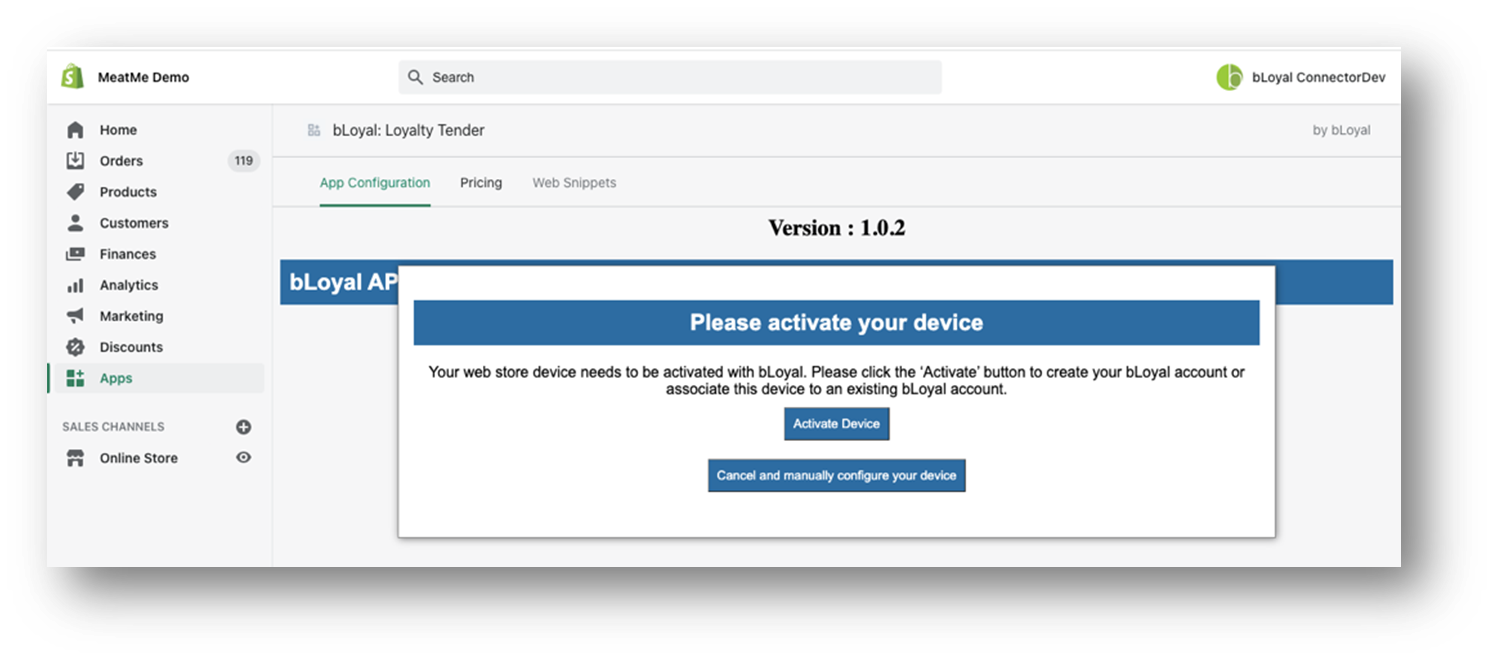 6) You will be redirected to a new page where you will need to click on the "CREATE ACCOUNT" button if you are new to bLoyal. If you are not new to bLoyal you can login to your Director account by clicking on the "LOGIN" button instead.
7) If you are creating a new account, you will follow a few simple steps that are described below or you can also watch this short video: https://www.youtube.com/watch?v=qXQlF3Ou7EI&t=2s
You'll be prompted to enter your Company Details
Step 1 - Fill in the required fields, then click the Continue button.
Step 2 - Fill in your Owner Details.
This is used to log into bLoyal Director account, your new web-based back-office interface for your bLoyal account.
Note:The Company Login Domain does not accept spaces or special characters.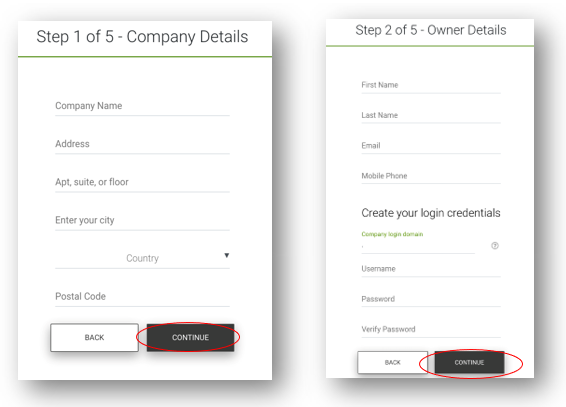 8) Once you confirm the information and click Continue, you will see that your account is processing. During this time, your bLoyal account is generating in bLoyal Director, which will become your information hub. This process will take approximately 5-10 minutes. Note: Please do not close the page until the process is complete. If you need to use your browser during this time, you should open another tab so the account creation process can continue.

9) Once your account finishes set-up, you will be prompted to enter your Store Details in Step 4. Once you have filled in your information, please click the "Save" button.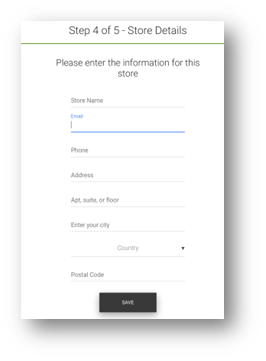 10) Step 5 is the last step in the process. This is where you (optionally) select the Service Providers. Service providers can help you expand your integration with value added services. After making your selection, someone from our team will contact you to help with the configuration:
11) Once your Store has been created and the service providers are selected, you will receive the following success message and will be redirected back to your Shopify page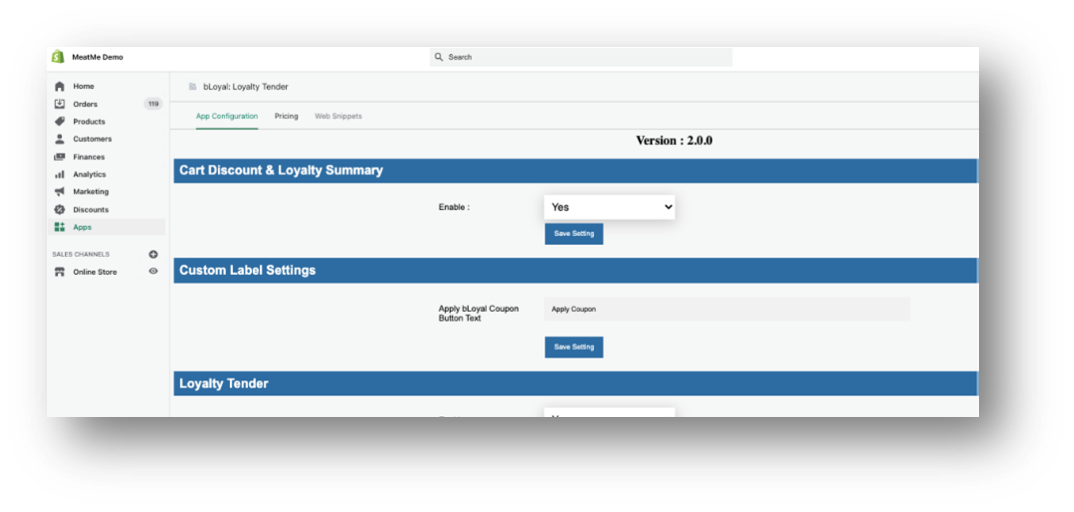 Your Shopify Store is now connected to your bLoyal Account. If you have a v2.0 Shopify Page Theme, you're done!
For Shopify 1.0 Themes, you will need to activate the Shopify 1.0 embedded app block. First, browse to your website's Themes section and then click the Customize button:
Next, click on the App Embeds icon on the left vertical navigation bar shown below, disable the 2.0 theme option, and then toggle the bLoyal for 1.0 themes option on:
Your bLoyal Project Manager will reach out to help you complete your bLoyal account configuration.
You can also reach us at: support@bloyal.com