1) Simply go to https://www.bloyal.com and click on Resources and select "bLoyal Portals"
2)Click on Billing under Billing Account section.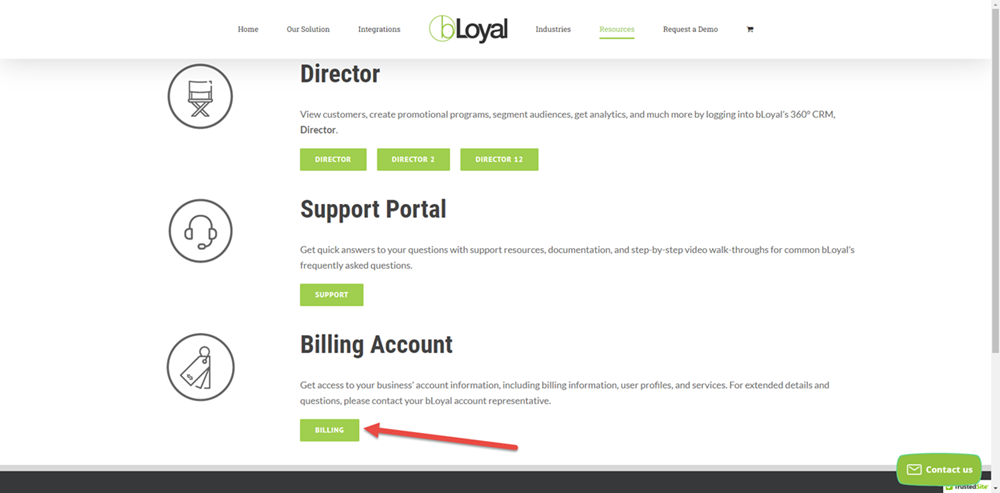 3) If this is your first time logging into our Billing Portal, please first Register here using the same email we have on file for you. Or Login with your Billing Portal credentials if you have added a credit card previously.
4) After registering or logging in, you will be in the Billing Contact section. Here you can add your billing contact information and address.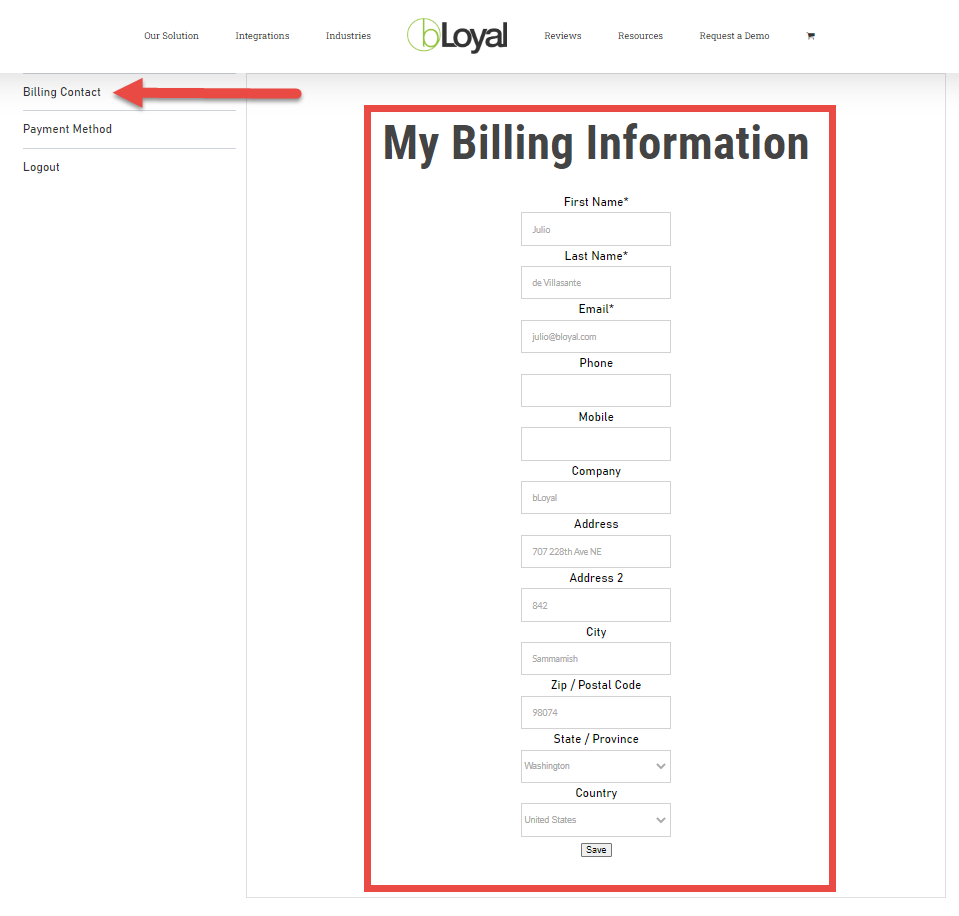 5) Click on the Payment Method tab and add a title or alias for your credit card, select the payment type as credit card and make it your primary payment method. Click Next.
6) Add the Billing Address for the credit card.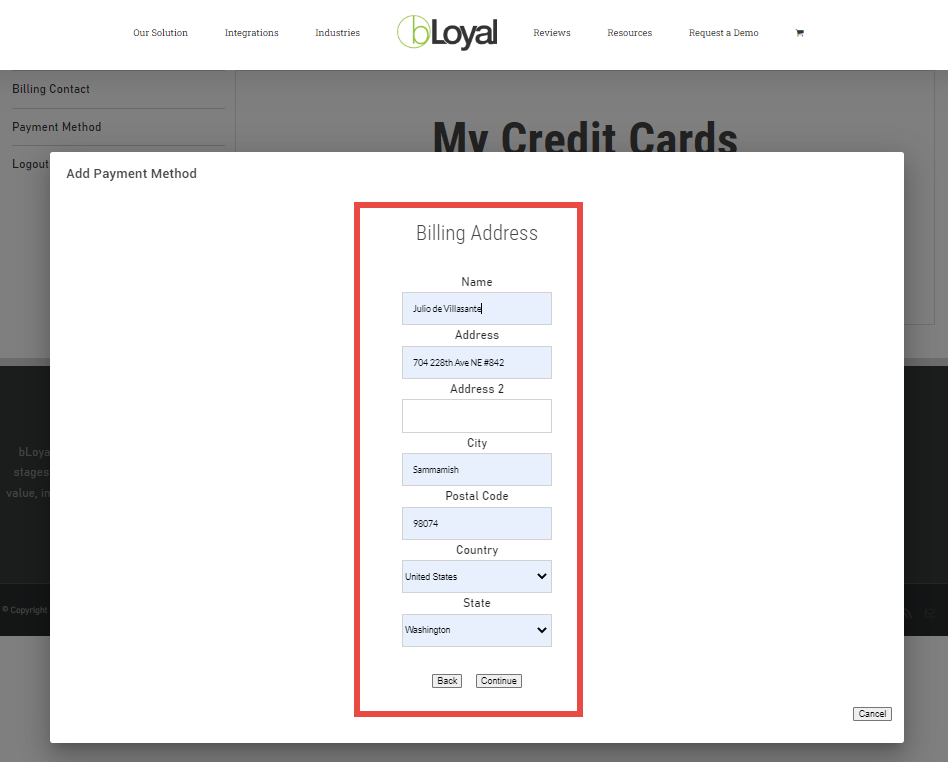 7) Add your credit card information in our secure payment form. Click Save Payment Method. You have now added or updated your credit card on file for you bLoyal services.